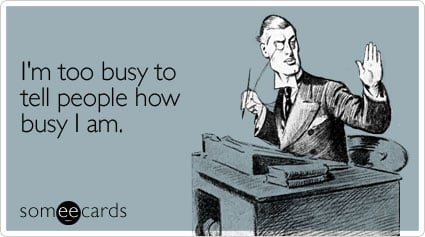 1. The world wind started with both kids being sick. Avery with bronchitis and a double ear infection. Two days later, Emmerson was up all night with ear pain. When we took her in the next morning, the doctor said it was the worst ear infection he had seen all year and he was surprised it didn't burst. We are still on our second round of meds and were told it will be 4-6 weeks for a full recovery. She has some hearing loss so we will have some hearing tests at the beginning of the new year.
2. I decorated the whole house, tree and all the weekend before Thanksgiving in preparation of our family photo session. I had this crazy idea to do a few formal ones in our backyard and then some very casual ones in our pajamas inside but that meant I had to make it look like Christmas earlier then usual. There were a few bumps, I couldn't find a tree until two days before, we lost power to part of the house just as Rachel (our photographer) arrived and Avery was less than thrilled to have her picture taken. Despite the hiccups, the result was amazing! Rachel blew me away with the images and it took me days to narrow down which to choose. You can see Rachel's blog post about us here. I'll post all of them at some point.
3. We went out of town for Thanksgiving. This is my middle brother's beautiful girlfriend, Rochelle, wearing a turkey hat. There is a story behind that hat, I'll share it when I post all the pics later. I'm pretty sure my brother Mike (in the background) is taking a pic of her to mock her on FB
Her family hosted our entire family for a wonderful holiday. They are also Italian so it was a delicious blend of both Italian and American food and traditions. Seriously, one of the best Thanksgivings we have ever had.
4. We drove home Thanksgiving night because the next day we started our first family vacation to Disney World. My parents, my brothers and their girlfriends also joined for a big family adventure. Even though we are local we wanted the girls first Disney visit to be the full on experience so we stay on property for three days and took advantage of all Disney has to offer. I'm so not a Disney person but I have to tell you there is something about that place. It really is magical! There will be several posts very soon.
5. My brother was in town a few days past our trip to Disney and we had a great time just hanging out. The day my brother left I started feeling very run down. It was one of those days where I was constantly moving and I knew as soon as I had two minutes to sit down and not tend to a someone I would be hurting. The Disney magic that they don't tell you about is the germs. Both Rochelle and I ended up with a nasty head cold and sore throat. Luckily, everyone else managed to avoid getting sick.
6. We finally repainted the library and I love it! We still have more to do in here but it's starting to look like what I imagined.
7. We started taking advantage of our Disney annual passes and visited the Osbourne Dancing Lights at Hollywood Studios.
8.  Emmerson's ballet showcase of the Nutcracker was yesterday. No pics here yet but the cuteness is on Instagram and Facebook already.
I'm incredibly grateful to be so busy because busy means family. It's exhausting but worth it.
How is your December going?
If you like this post you may want to Subscribe to Working on a Project. Leave a comment and let's chat! I'm on Facebook and Twitter. Oh and don't forget about Pinterest and my favorite, Instagram (nicolette_springer)!